---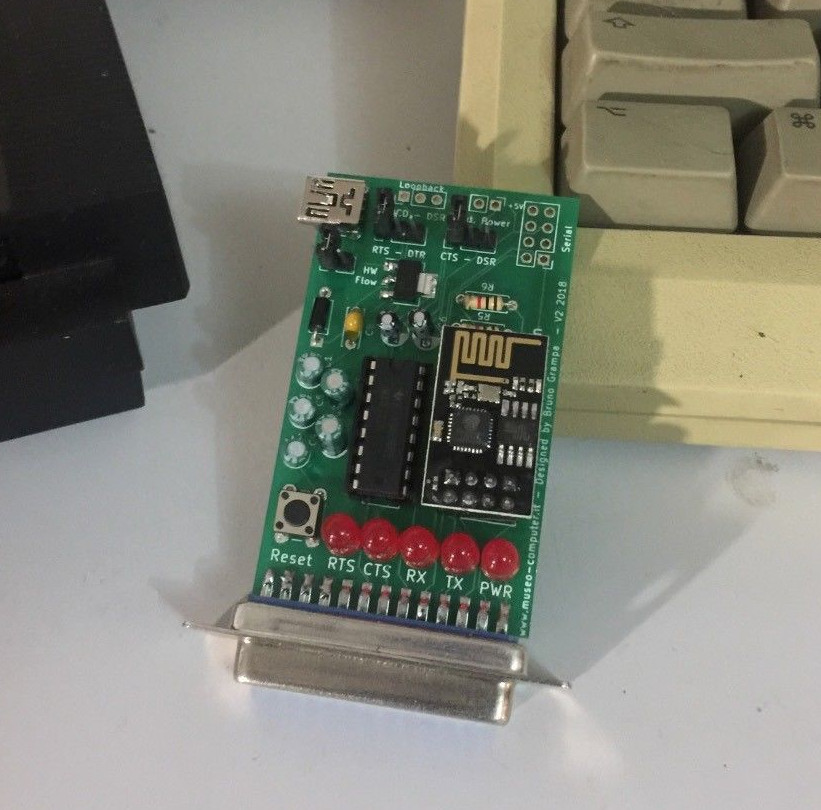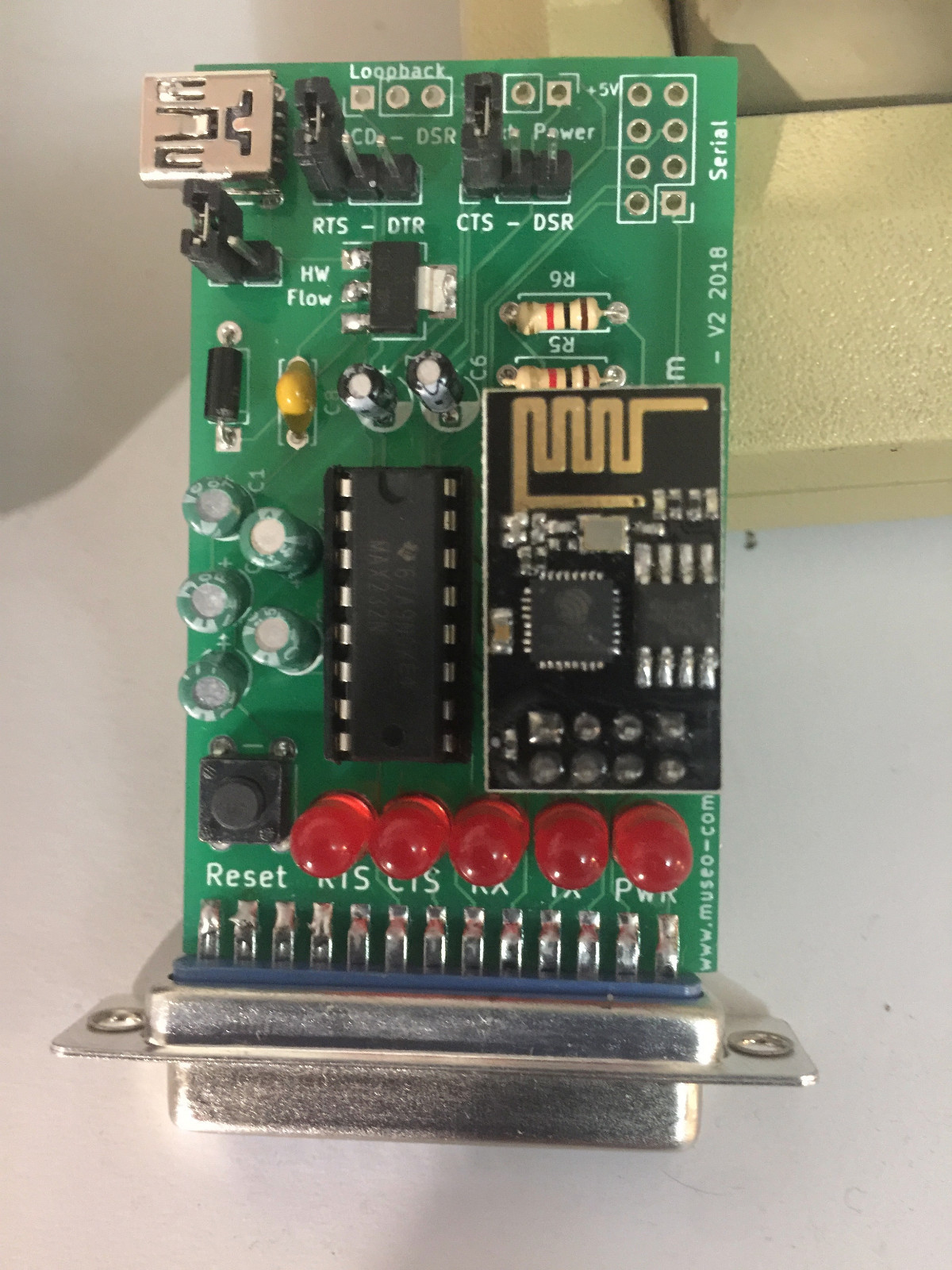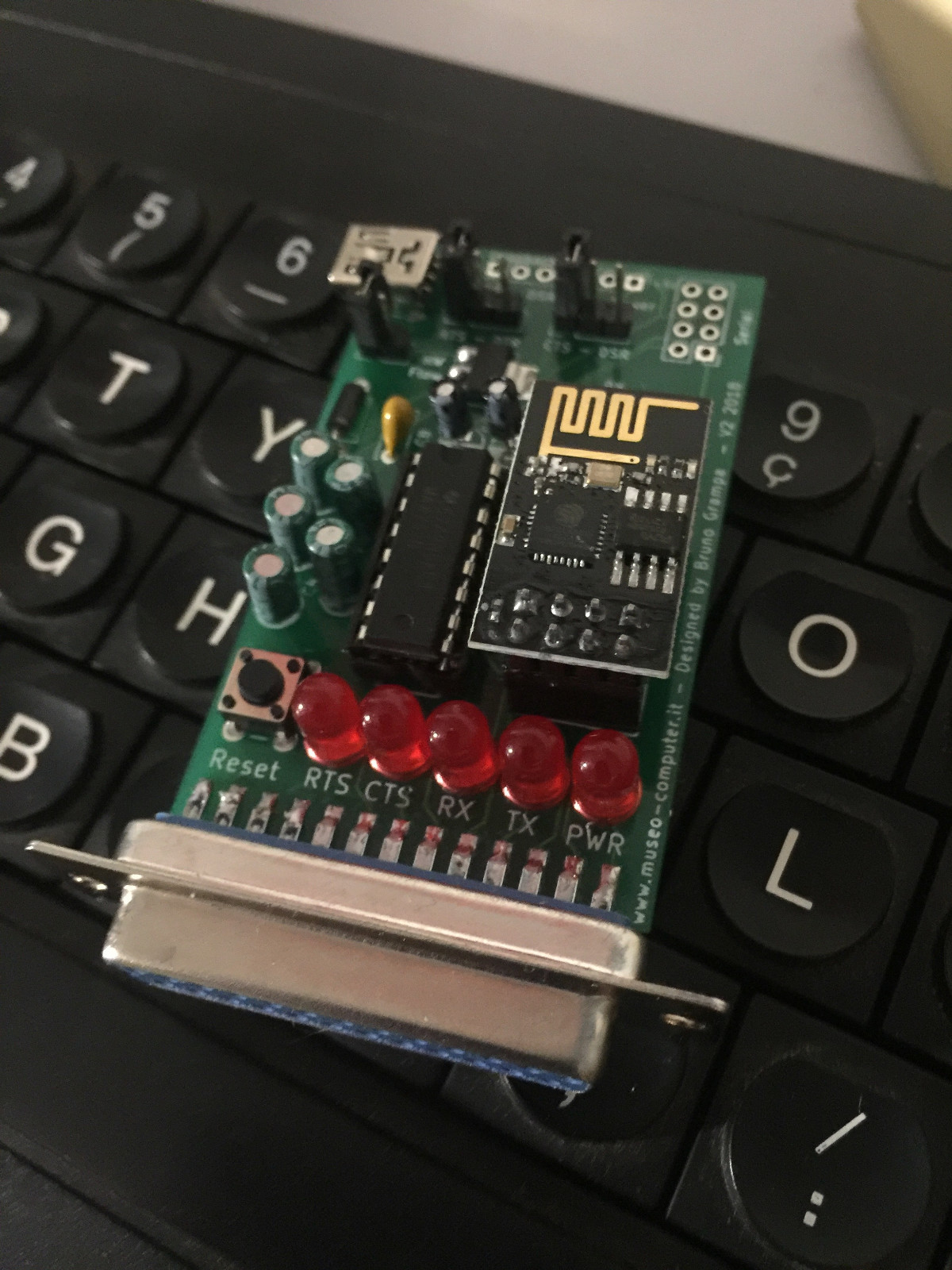 Simple Wifi RS232 Modem for Commodore, Apple, MSX, Sinclair, Atari
---
Varese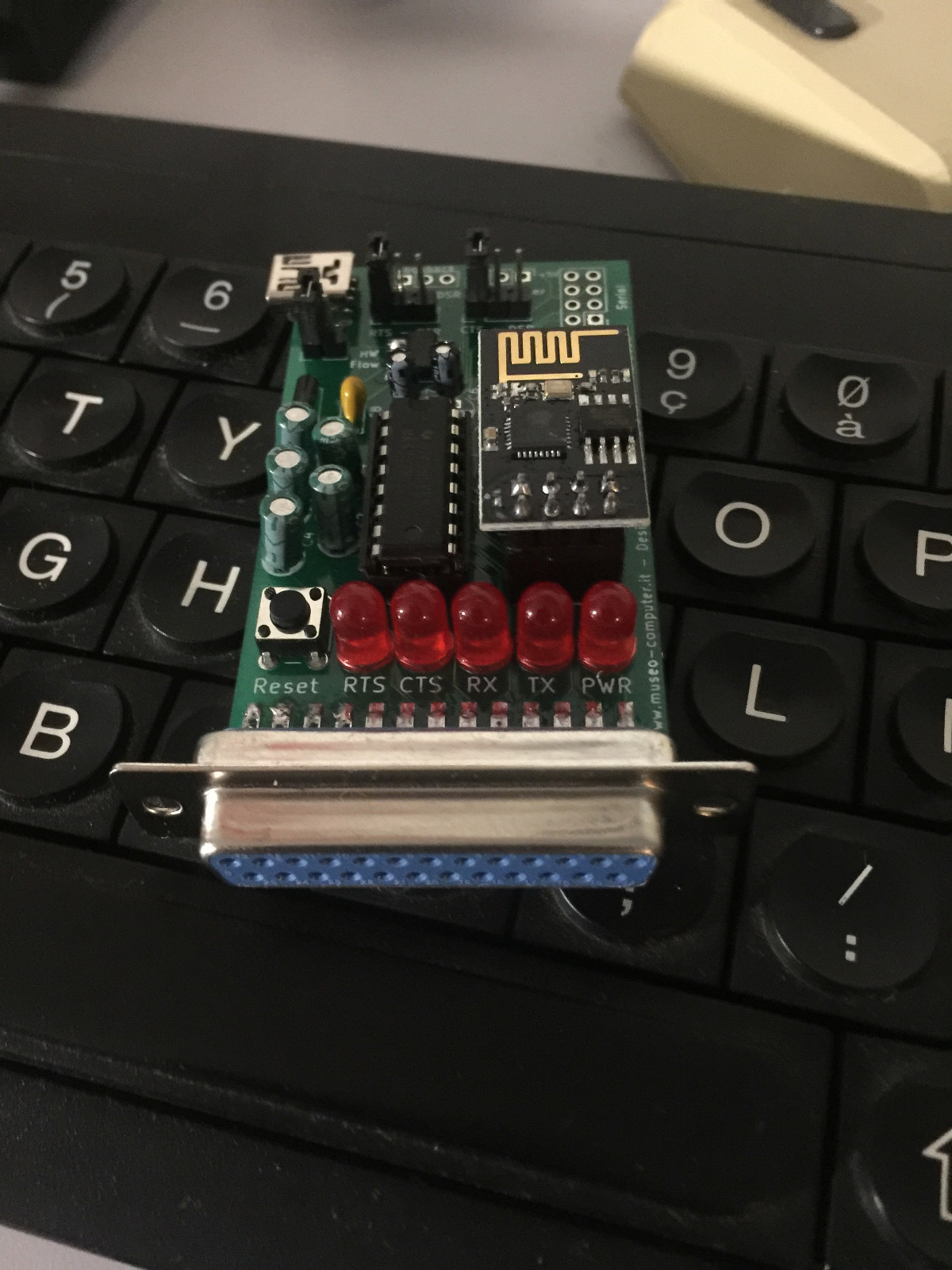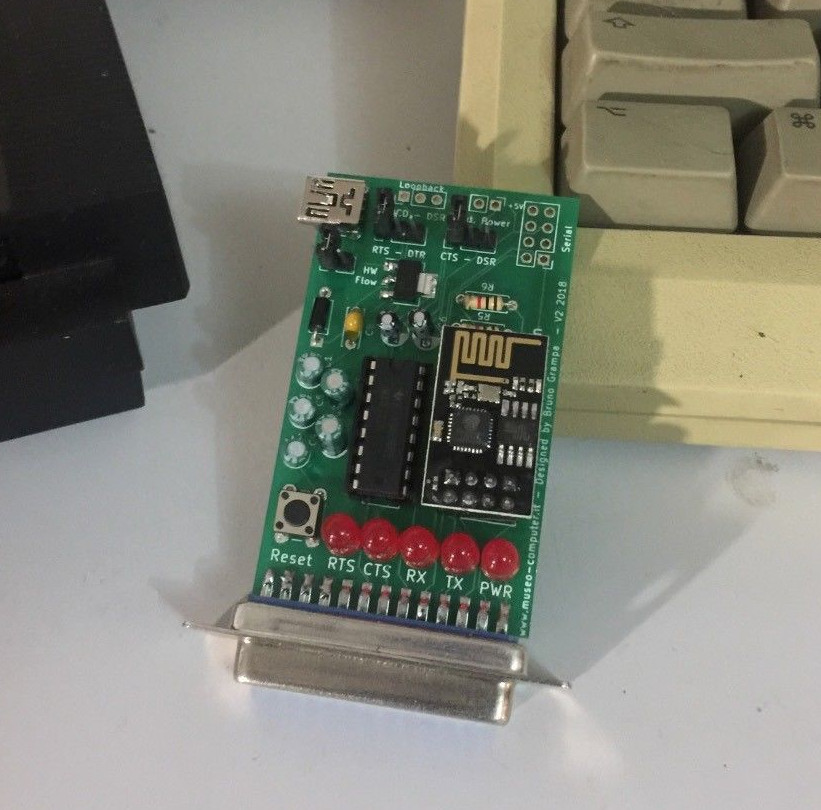 Anunciante
Listing Status: Completed
---
Listing Type: Buy it Now

Price: EUR 28.00

Available Quantity: 44

Shipping: EUR 8.00

Returns: ReturnsNotAccepted

Country: IT

End Date: 2018-11-26 - 09:24:56


Payment Methods:
PayPal

Type: Modem

Prodotto non nazionale: No

Articolo modificato: No

Inserzione bundle: No


* See other forms of payment in the advertiser's page.
* The prices quoted are subject to change without notice.
Odwiedzić Ogłoszenie
202
Feedback Score
Feedback Percent
97.8% Positive
Description of the listing
---
The 'Simple' Wifi Modem it's a device to connect a computer with an RS232 serial port to a telnet BBS. It does not use an analog phone line but internet through a wifi connection. Behaves like a Hayes dial-up modem, and it is designed and built for old computers; I use it with my first computer ever (still working!): a Sinclair Zx Spectrum and, being myself a retro-collector, also with a lot of other different machines (you can read about my collection on www.museo-computer.it). My idea was to create a device with the same look and feel of a real modem: a lot of big, flashing, red LEDs and only a few SMD components. Main characteristics: - Emulation of a Hayes modem - DB25 serial connector (optional external port) - Uses 5v micro USB cable port for power (USB cable not included) - LEDs for status, as in old modems - Hardware flow control (partial implementation) Its design is open source and you can find all the schematics and full instructions on https://github.com/8bit-bruno/WiFiModem The software installed is a fork of Zimodem written by Bo Zimmerman (https://github.com/bozimmerman/Zimodem). It has just been modified to support this device.
Odwiedzić Ogłoszenie